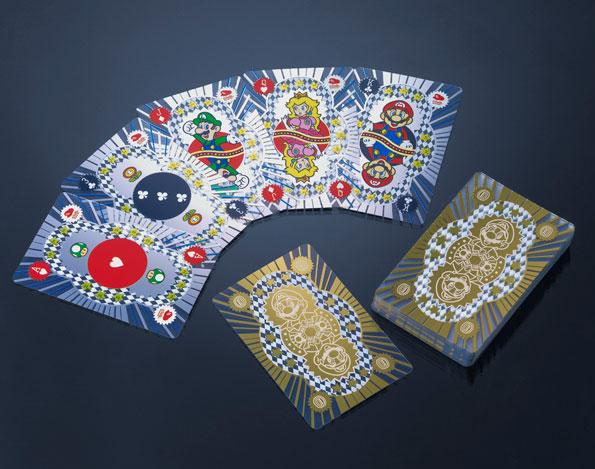 The time has finally come for Club Nintendo members in North America. Those of you who hit Platinum or Gold status in 2012 have quite a choice ahead, as that is what this year's gift is. In a move that is more than likely due to the large quantity of Club Nintendo members hitting Platinum this year, Nintendo have listed 7 different rewards for members to choose from. Let's take a look at the goods.
First up is what I selected and one of the nicer gifts available – a set of Platinum Mario Playing Cards which are nicely decorated with Mario characters and feature a Gold and Silver finish. Yeah, it's no statue or pin set, but these cards are nice and are sure to be a collector's item due to their limited print.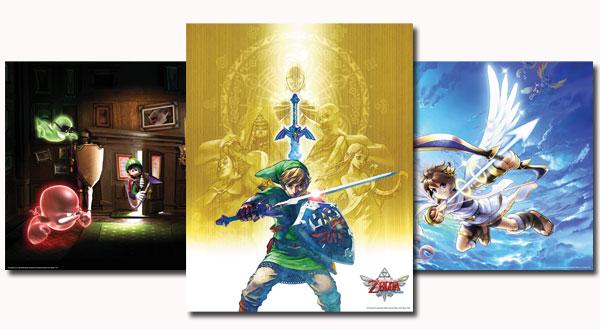 Next up is another reward for Platinum members in the form of a poster set. A poster for Luigi's Mansion: Dark Moon, Kid Icarus: Uprising, and The Legend of Zelda are included, and honestly look fantastic (especially that Luigi's Mansion poster).
If you're gold, or just don't care for the above, you have a choice of the usual Club Nintendo Calender, or on of a good number of eShop titles. Those titles include Metroid II: Return of Samus, Mario vs DK: Mini's March Again!, Super Mario Kart (Wii VC), and The Legend of Zelda: Majora's Mask (Wii VC).
I understand why the quality in rewards are a little lower this year, but you have to give Nintendo a bit of credit when it comes to the sheer variety offered overall considering. It is indeed a nice balance of instant gratification with the digital load, and tempting swag with the physical merch.
You can now redeem your choice as of now, so get to it and make a decision!