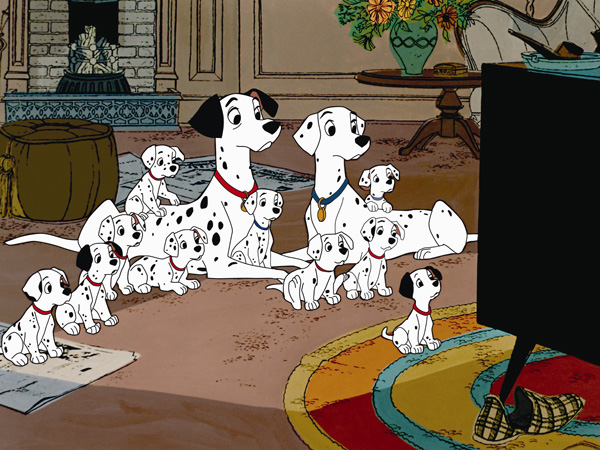 Disney are notorious for having limited home releases of their classic movies – their Platinum and now Diamond ranges will hit shelves for a year or two and then disappear into 'the vault', leaving titles like Beauty and the Beast and the Lion King unavailable, often for years. The Diamond range is the most recent series of releases and is the first range to come in the Blu-ray format.
Fans of the classic Disney toons of yesteryear will be pleased to hear that 101 Dalmations and it's follow up, 101 Dalmations 2 London Adventure are both heading for a release on Blu-ray on August 15 this year. Although 101 has seen a relatively recent release on DVD (2008), Blu-rays of remastered animated films are often an incredibly improved experience that are more than worth a revisit.
Both movies will also release on DVD and digitally, with the original film offering a highly extensive selection of extras, including deleted songs, original TV spots from 1961 and a good dose of behind the scenes features. As usual with recent Disney releases, the Blu-ray will be accompanied by a DVD to make sure that every member of the household is kept happy.
101 Dalmations
Blu-ray and 2 DVD set : $49.95
DVD set : $39.95
101 Dalmations 2 London Adventure
Blu-ray and 2 DVD set : $29.95
Single DVD edition : $24.95
*prices confirmed for Australia only