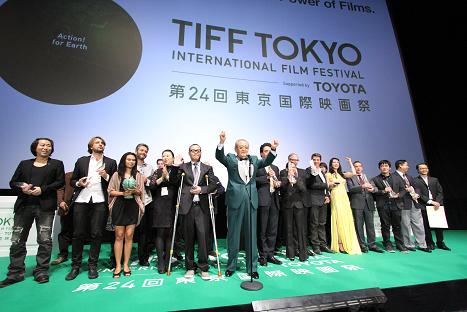 Film buffs be excited! The great people behind 'TIFF', the Tokyo Internation Film Festival, have confirmed details for this years event. This year is the 25th anniversary of the staple film festival of Japan and as such big things are planned.
The event will be held over 9 days from the 20th of October to the 28th of October, 2012, at a new venue in the Tokyo Bay area. The films on show will be shown under a variety of different categories, some competitive, some not.
You can see all the fine details of the Tokyo International Film Festival at the official website of the event here. What do you think of the 25th anniversary of 'TIFF'? Let us know in the comments section below.