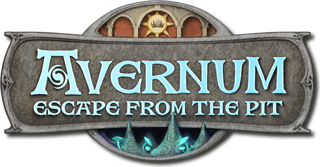 Not so long ago Avernum: Escape from the Pit was released for Windows as well as Mac and iOS devices. Ever since Spiderweb Software has been working hard to provide bug fixes and balance improvements for the game's core design. Anyone that has purchased the game prior to the update will be able to access the update (here) that will not corrupt any preexisting saved games. This is a "Windows Only" update, so Mac users and iPad gamers may have to wait for any of the improvements.
Haven't heard of Avernum: Escape from the Pit? Well, try out Spiderweb Software's extremely large demo at www.spiderwebsoftware.com.
If you are curious about the gameplay, check out exclusive review – Avernum: Escape from the Pit.