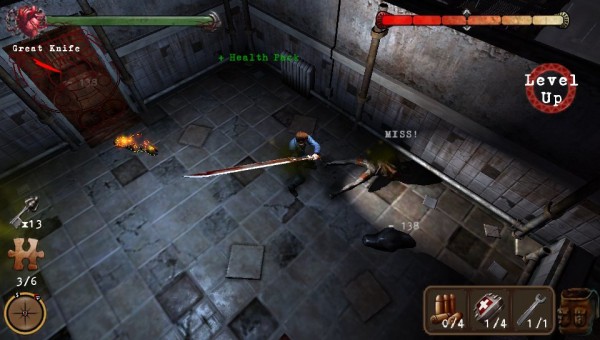 Silent Hill: Book of Memories has been a roller coaster of delays and set backs.  What was meant to release in the same month as Silent Hill Downpour and Silent Hill HD Collection has now been officially announced as releasing October 2012.  The news comes straight from Konami at E3 2012 along with some new screenshots of the game.
Coming exclusively to the PS Vita, Silent Hill: Book of Memories is a different kind of Silent Hill game featuring brand new to any Silent Hill game RPG elements and multiplayer.  The general premise being that you receive a book containing all of your memories, which can actually be altered to change the past.  But, as with anything featuring changing the past it's not all rainbows and family bonding, as players will have to work together through multiplayer to solve puzzles, defeat monsters, and advance through the nightmares of the book.
Be sure to the check out the new screenshots in the gallery below featuring shots of gameplay, menus, and some of the bosses.