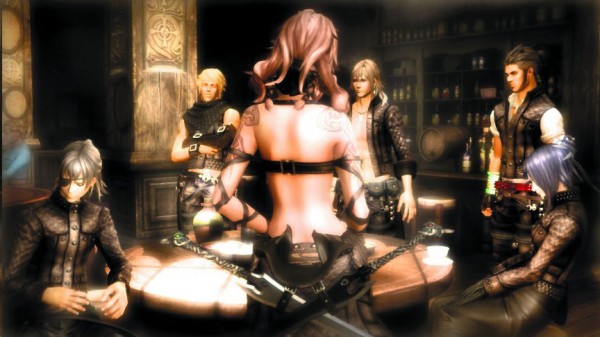 The Last Story is stilled waiting to be released in North America, but luckily the wait is almost over as it is set to release for the Wii this summer.  XSEED Games, knowing the wait can be difficult, released more screenshots for E3 as well as more information for when it does.  The screenshots, located in the gallery below, show a range of gameplay to cinematic, but all look pretty good for being on the Wii.
Since the game has already released in other territories, so that we here at Capsule Computers have reviewed it HERE, a lot of the information for the game is already known, especially that The Last Story features the reunion of Hironobu Sakaguchi and Nobuo Uematsu.  But, besides that, the scope of the game with more than 30 side-quests, and online battle system, XSEED Games has also announced that the initial release copies of the game will include an art book and custom box.
Hopefully, The Last Story, as well as art book and case, will make up for the wait that North American RPG fans have had to endure.