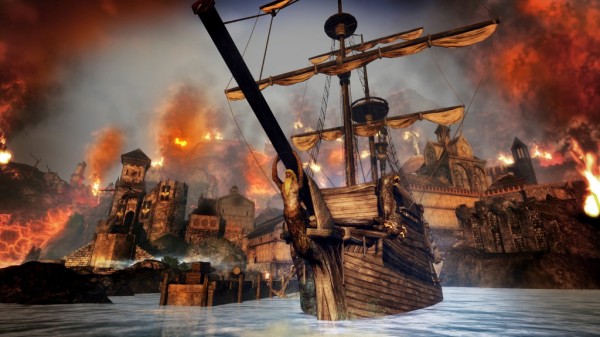 With Risen 2: Dark Waters washing up on these shores soon for PS3 and Xbox 360, Deep Silver has released a trailer taking a look at Arborea. Waterfalls, sunsets and the stunning vistas from the Southern Seas; soak it in.
But as the pirate adventure unfolds, the tranquility of this beautiful and intruiging land will surely not last. Enjoy the calm before the storm with this latest mood trailer for the game.
Risen 2: Dark Waters is out now on PC and comes to Xbox 360 and PlayStation 3 on 3rd August, 2012.
Does anyone own it on PC already? Who will be grabbing it on its console launch?