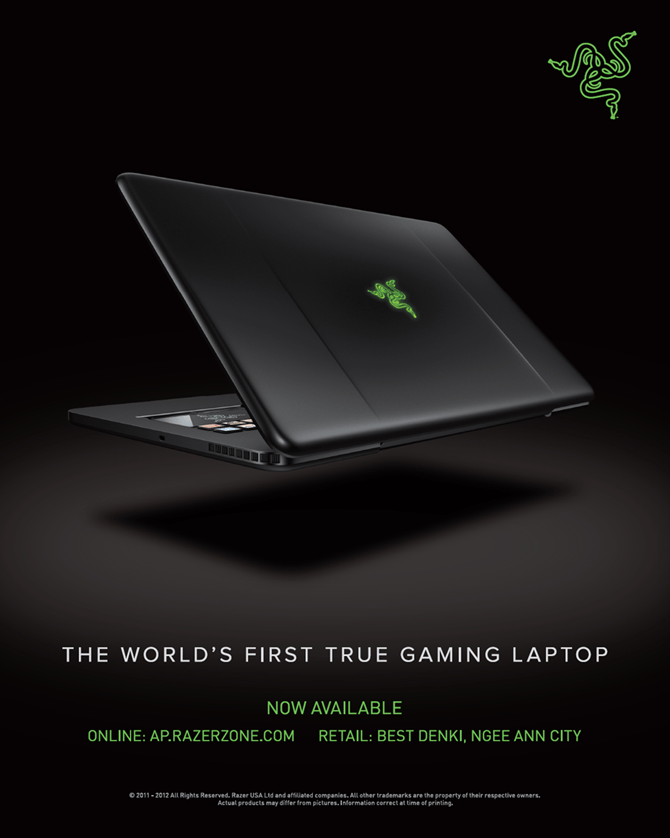 Are you a hardcore gamer living in the country of Singapore? Are you a gamer that is willing to import from a country known as Singapore? Then you are in luck, as the latest in gaming laptops, the Razer Blade, is now available in Singapore. Yes, that's right, Singapore.
The worlds first true gaming laptop (suck it Alienware) is now available for the price $3,999.99 at retail outlets, such as the online Razer store and Best Denki Ngee Ann City. This is the first release outside of the US for this particular product.
Be sure to check out the devices store page for more information.