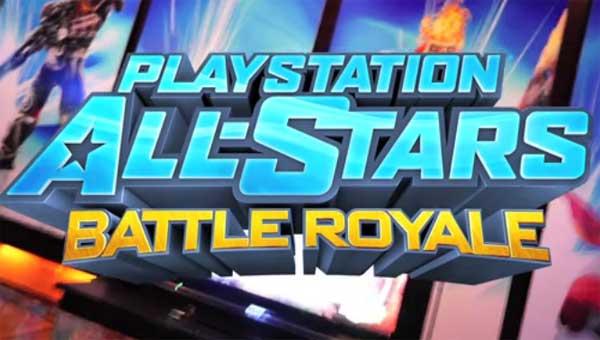 Hot off the E3 2012 stage, Sony has announced that its upcoming crossover brawler PlayStation All-Stars Battle Royale will be coming to the Playstation Vita. But wait there's more, both Vita and Playstation 3 versions of the game will have cross platform multiplayer. Meaning that Vita players can off against PS3 player (and vice versa) in the game's multiplayer.
But the surprises didn't stop there; two new characters for the game have been announced at Sony's Press Conference – Bioshock's Big Daddy and Uncharted's Nathan Drake, confirming earlier rumours of their existence in the game. Big Daddy and Nathan Drake join the growing lineup of Sly Cooper, Kratos, Sweet Tooth (Twisted Metal), Fat Princess and PaRappa the Rapper.
Save files of the game can be used in both versions allowing for player to mix and match their gaming experience on the go on their Vita or Playstation 3. Both Playstation 3 and PS Vita versions of  PlayStation All-Stars Battle Royale will launch in winter 2012.