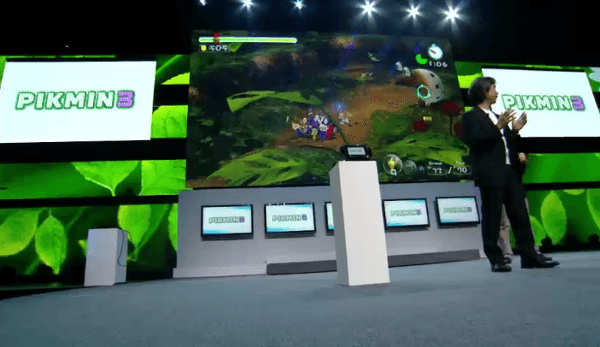 During the open of Nintendo's E3 2012 conference, Shigeru Miyamoto took to the stage to reveal the long anticipated and speculated Pikmin 3 for the Wii U.
The game sports gorgeous aesthetics as well as some new additions to the Pikmin series such as the new Pikmin type known as 'Rock Pikmin' which are capable of dealing a greater amount of damage to enemies and obstacles.
Not only that but the game will feature multiplayer and co-op as well as multiple different play styles with the various different controllers available for the Wii U console.
You can check out the trailer for Pikmin 3 below. What do you think of Pikmin 3's long awaited reveal? Let us know in the comments section below.