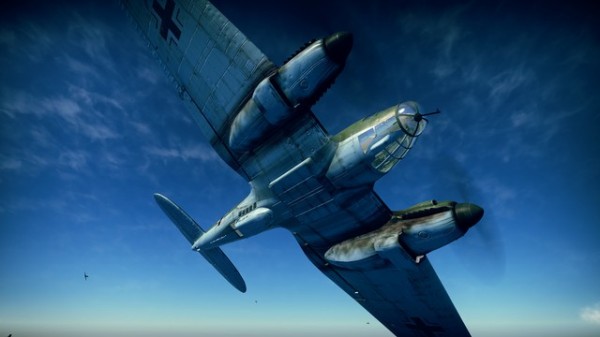 Konami has unleashed two new content packs for their flight simulator, Birds of Steel. The first pack named "The Battle of Britain" adds an entire campaign as well as three new versus modes. To increase the playability of this content, a mission editor layout has been added along with a new "Dynamic Campaign" mode surrounding the history of Britain. This pack is available for 480 MSP (XBLA) or AU$9.95 (PSN) and gives players can extra 42,000 lions to spend in their hanger.
"Planes Pack 1" is the first installment of additional planes to the already robust roster. Available for only 400 MSP (XBLA) or AU$4.85 (PSN), this pack contains the Aviation's P-47 Thunderbolt and a Vought OS2U Kingfisher. Along with the planes, users will garner 30,000 lions for additional planes.
Both packs are decently priced considering the content and extra dough to spend on in-game items. Check out all of the content below – brand spanking new planes and maps. New to Konami's flight simulator? Look at our review of Birds of Steel.
[nggallery id=477]