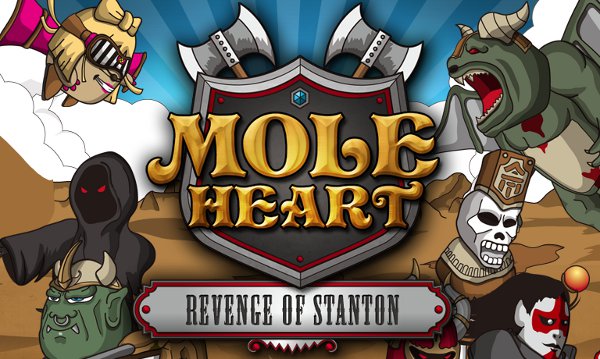 GAMEVIL has just released a new game to download for FREE on iOS devices with MOLEHEART.  MOLEHEART is the tale of William, Prince of the Mole Kingdom, who has to save the kingdom from evil.  Part defense, part RPG MOLEHEART features William as much in the  action as the other units players must utilize to deploy to protect different locations across 60 stages.
Through skill building and leveling up, players will be able to successful defend through the real-time strategy gameplay, continue the story, and save the kingdom from all the foes that threaten it.  Plus, if you can't tell from the picture overhead, the game has a fairly unique, stylistic set of characters.
Players interested in downloading MOLEHART for FREE from the App Store for iPad, iPhone, or iPod can find it HERE.