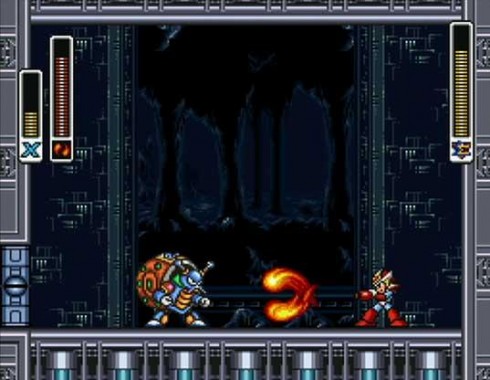 It's that time of the week yet again. Nintendo have delivered more to all of their download services, and leading the pack this time is the a port of an old favorite, with that being Mad Dog McCree. This title of course was an American Laser Games Arcade Classic, featuring actual actors and scenes that portray the characters that make up the story. All that is required of the player is to follow along with the plot, tap to shoot or perform action commands, and save the mayor and his daughter. You can snag this western romp yourself for a cool $7.99.
Mega Man fans are also in for a treat this week, as Mega Man X2 has hit the Wii's Virtual Console, bringing back the SNES favorite for an entire new audience at the usual 800 point price tag.
For those of you who missed out on the Ambassador program, Nintendo have also delivered yet another NES Classic from the lot in the form of Donkey Kong Jr., which is now available for $4.99. Those who already have the game and want to own it in it's true form can also download the full update in order to get those instructions and slick NES thumbnail for free as well.
New on the DSiWare also comes Devil Band – Rock the Underworld, which lets players in on what looks like an awesome tower defense game with a blend of rock for $1.99. The DS puzzler 7 Wonders II has also popped up, bring the full experience of the cartridge version to the digital scene for just $7.99.
Lastly, those who want to give the 3DS version of The Amazing Spider-Man a spin can now do so as the demo is out now on the eShop.
So, what sounds good this week? Mega Man X2 is a must here, and Devil Band is too cheap to ignore based on the concept alone. Let us know what you're after in the comments below, and check back next week for more Nintendo Download news.