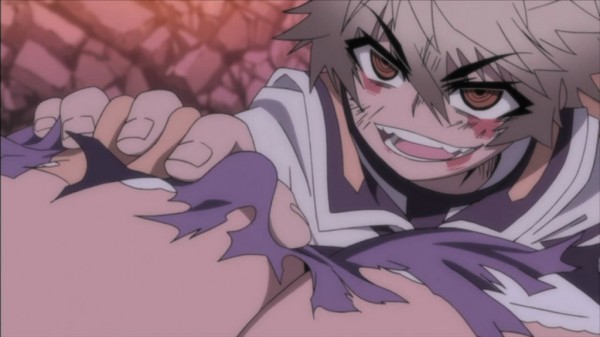 Following the rumours of a second season of the Medaka Box anime earlier today, news has leaked from the forthcoming edition of Weekly Shonen Jump that the rumours as a matter of fact are true.
It has been 3 years since the manga series begun serialization in Weekly Shonen Jump magazine and as such the editors at Jump saw it fit to confirm that there will in fact be a second season of the anime adaptation of the manga.
We reported earlier today that there were rumours that the anime series will return for it's second season in Fall 2012, those rumours have now been confirmed and the anime series will take a short break during the Summer and return for the Fall.
What do you think of a second season of Medaka Box? Let us know in the comments section below.
Source: Manga News