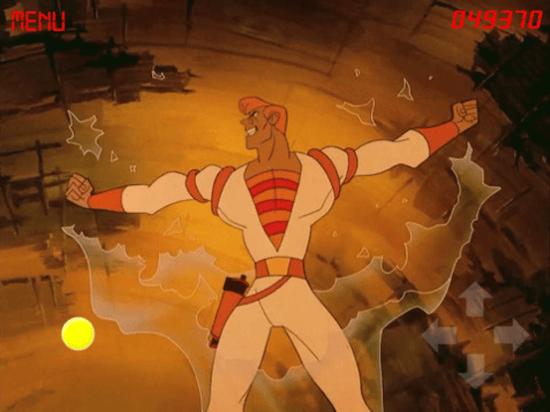 Welcome back for this week's iOS Game Suggestions. DID YOU MISS ME ???  With E3 taking up a lot of everyone's time we had to put the weekly iOS suggestion's on hold for a while.  If you missed or are new to the suggestions, click on the link below and check what cool games you should be picking up for your iOS along with the introduction and disclaimer on how the suggestions work. (suggestions 1 has the disclaimer and how it all works)
MasterAbbott's iOS Game Suggestions
A pretty good week on iTunes, as always it started slow but ended up quite reasonably, certainly a few must buy game this week in both the FREE  & 99c department. This week i've suggested a total of 28 great quality titles. Break down below :
7 – FREE Games
12 – $0.99c Games
9 – Over $0.99c Games
As always for this week's suggestions are all new titles that you should take a look at and consider spending your hard earned iTunes cash / time on.  Well the Free games just below should all be given a shot as they are FREE!
NOTE MasterAbbott's iOS Suggestion's will be going on leave for the next 2 weeks because of E3 coverage.
For The Cheapskates – FREE GAMES
MasterAbbott's FREE GAME PICK OF THE WEEK!

Swing Shot – Price : FREE – Publisher – Com2us (Pick up the gauntlet; repair the worst offenses. Explore your ninja finger ability. Sharpen your eyesight. This is not a mere game. 'Swing-shoot' your opponents to oblivion, and come out victorious, the ultimate top monkey-panda-sloth of the jungle! Have you ever wanted to throw a beehive at a monkey ? Make a sloth fall down with a pineapple ? Wonder what sound they'd make ? Do you miss being the sling-shot king of the neighborhood ? Satisfy those inner desires and make them reality. For added contentedness, all of it is real-time ! Try out your hand at an all-new network battle in Swing Shot !) on iPad & iPhone. GET IT NOW FOR FREE

 
Pocket Planes – Price : FREE – Publisher –

NimbleBit LLC

(From the creators of Tiny Tower comes Pocket Planes, a casual airline sim that fits right in your pocket! Manage and grow your fleet of planes as they fly interesting people and cargo to over 250 cities around the map. Unlock everything from tiny prop planes to jumbo jets and small town airports to mega cities. Customize your planes with your own paint jobs and pilot uniforms. Trade plane parts among your friends, and compete in worldwide group events. See how you stack up against your friends with tons of stats and leader boards.

) runs on iPad & iPhone.

GET IT NOW FOR FREE

 
Deer Hunter Reloaded – Price : FREE – Publisher –

Glu Games

 (The most REALISTIC and AUTHENTIC hunting sim returns. It's time to RELOAD your rifles and take to the wilds of North America to bag the BIGGEST GAME out there!First Person perspective with visually stunning environments NEW X-RAY MODE: To target specific organs. STAMPEDE MODE: Beat your friends to the top of the leaderboards!

) runs on iPad & iPhone.

GET IT NOW FOR FREE

 
Probe The Humans – Price : FREE – Publisher –

GameResort

(Have you ever fantasized about piloting a spaceship? Have you ever felt the urge to wreak havoc on a small rural farm town? Have you ever wanted to experience the thrill of kidnapping hundreds of people and farm animals? Don't be ridiculous, of course you have. You asked for more zombie games – and we delivered something completely different. Probe the Humans is an intergalactic probe-fest designed to fit inside your pocket.

) runs on iPad & iPhone.

GET IT NOW FOR FREE

 
Vikings & Dragons – Price : FREE – Publisher –

Omega Partners LTD

(Vikings and Dragons is an exciting building game for ALL ages. Step back in time into the age of the fierce and fearless Vikings. Dive headfirst into the experiences, adventures and challenges that the Vikings faced as you build your village on a remote little island.
This thrilling adventure centers around the Viking's bold and brave Chief Redbeard, the wise elder Druid, Sigurd, and a team of valiant Viking heroes. 

) runs on iPad & iPhone.

GET IT NOW FOR FREE

 

Terrapets – Price : FREE – Publisher – CerebralFix (Terrapets – a pet collection game where you entice and tame exotic creatures. The once lush and beautiful world of Hakawa is now little more than a barren wasteland. You are in charge of a special wildlife reserve where you have the very important task of revitalizing the land and building a vibrant habitat for Terrapets, mysterious creatures who are the embodiment of the environments that they inhabit. Terrapets from the swamplands are sneaky and vitriolic, while those from the woodlands are steadfast and strong. If the environment is harsh and unforgiving then so too are the Terrapets that live there.) runs on iPad & iPhone. GET IT NOW FOR FREE

 

Tiny Beach – Price : FREE – Publisher – Skript (Build your own stylish beach resort and invite guests! As the game starts, you become the owner of a magnificent sunny beach. There's only one problem — the beach doesn't even have changing rooms! Now, though, under your careful management, this place will definitely become the most popular resort on the coast!) on iPhone & iPad. GET IT NOW FOR FREE
For The Bargain Hunters – 99c Games
 

MASTERABBOTT'S 99c PICK OF THE WEEK

The Naked Gun I.C.U.P Game – Price : $0.99 – Publisher – DNA Dynamics (Hit the street and channel the hard-nosed, dumb-witted Lt Frank Drebin Jr in an all-new adventure based on The Naked Gun Spoofing modern crime dramas & popular video gaming culture, THE NAKED GUN: ICUP® features a fully voice acted, classic point and click adventure game updated for today's modern audience.

Episode 1 – Date with Destiny :My name is Sergeant Frank Drebin Jr., Detective Lieutenant , I.C.U.P. Unit,
a special division of the police department.
 We had just spend months of late night stakeouts.
 Night after night of eating bad take out and peeing in Ed's thermos.
) runs on iPad & iPhone. BUY NOW



Jenna Jasmine: Psychic Detective – Price : $0.99 – Publisher –

Playtime Gaming Inc.

(Welcome to the life of Jenna Jasmine, an everyday person with the exception of having Psychic Powers! Guide Jenna through 7 different locals such as the Black Cat Nightclub to the Abandoned Warehouse and find clues that will lead to the discovery of Nero, the missing fire fighter. Each location features a unique view of the city which brings the player into the environment! Investigate the scene and help Jenna by activating her special powers to "feel" out the hidden clues, light up the room, and even slow down time!) runs on iPhone & iPad.

BUY NOW

 
Suspect In Sight – Price : $0.99 – Publisher –

US05 Medical

 (Live the life of Rob, the ultimate badass police officer, who gets things done! Fly his police chopper and use its spotlight to catch criminals on the loose! Bring law and order back to three great American cities – Miami, New York and Los Angeles*! Unveil comic frames drawn by one of the world's best comic artists and help Rob succeed in his quest to deliver justice!) runs on iPhone & iPad.

BUY NOW

Convoy Runners HDx – Price : $0.99 – Publisher –

US05 Medical

 (ConvoyRunners: takes the captivating gameplay, in a hill, on a real, strategic shooter position.
Enemies crosses the valley, and you have to defend that position. Use all the weapons you have obtained. But no one has to reach the base, this is your mission. You have to eliminate every column of soldiers… or who knows, a large convoy crossing the field, supported by enemy air force, with Mustangs P40 airplanes, helicopters UH60, F14 tomcat, and much more enemies.) runs on iPhone & iPad.

BUY NOW

 
Rise To Fame: The Music RPG – Price : $0.99 – Publisher –

Entertainment Is My Life

 (Rise to Fame brings you the rich experience of a music RPG to enjoy on the go. It's a reaction RPG where you can behave like a real rockstar: smash your guitar, dodge projectiles from the angry drunken crowd, get the girl's attention (be careful, this may harm you!) and play for everyone from cowboys to zombies while you tour the world on your rise to fame!
This game is a unique combination of music, fun, fast-paced casual gameplay and amazing rewards you can't miss) runs on iPhone & iPad.

BUY NOW

Dotard's Escape – Price : $0.99 – Publisher –

M3 di Masciari

 (Dotard's Escape is a funny, quirky story of a prisoner attempting to escape from the most absurd, dangerous and splatter of mazes. Guide the character through intricate mazes full of dangerous traps and collect the maps you'll find along the path: they are the only hope to not loose your way and find the exit! If you think you can survive…) runs on iPhone & iPad.

BUY NOW

 
Armadillo – Price : $0.99 – Publisher –

Pixel Inc.

(Save the Armadillos! Help the armadillos to defend themselves from the evil bulldozers which are building their road through the home of the armadillos. Prepare to blast some trucks in 36 handcrafted levels, solve tricky riddles, compete with other players in Gamecenter highscores, experience different challenges. This game was created by two independent game design students.) runs on iPhone & iPad.

BUY NOW

 
Disco Kitten – Price : $0.99 – Publisher –

Chillingo.

(You play as Punka, the rhythmic robo-kitten whose job it is to collect energy from canisters to feed Bunka, the giant, hungry head. This kitten may not be of the fluffily variety, but the unique art direction and animations make Punka as cute as any feline fluff ball. Energy is the name of the game here and Disco Kitten has it to spare! Use your quick-firing fingers to teleport Punka around the platforms draining the energy from each canister while avoiding the lightning from above. Are your reflexes quick enough?) runs on iPhone & iPad.

BUY NOW

 
Ichi – Price : $0.99 – Publisher –

Stolen Couch Games

(Ichi is an easy to play but challenging one button puzzle game. Don't be deceived by the game simplistic look, it's a braintwister for sure! Collect golden rings by rotating objects, using teleporters, breaking blocks and more. If that isn't enough, the game includes a level editor that allows you to create your own levels and share them with anyone around the globe!) runs on iPhone & iPad. BUY NOW
 
Temple Run: Brave – Price : $0.99 – Publisher –

Disney

 (TEMPLE RUN: BRAVE IS AN OFFICIAL APP FROM IMANGI AND DISNEY/PIXAR WITH AN ALL NEW LOOK AND NEW ARCHERY FEATURE! From Imangi, the makers of Temple Run, and Disney comes a new take on the most exhilarating app in the App Store. Join Merida from Disney/Pixar Brave as you run, slide, jump, turn and shoot your way across the wilds of Scotland on an endless running adventure!) runs on iPhone & iPad. BUY NOW
 
Eager Beaver – Price : $0.99 – Publisher –

Chillingo

 (Construct a Dam with Edgar the Eager Beaver!
Play as Edgar the tireless dam building machine, whose hard work had led to all the other beavers becoming lazy, as you build dams to stop the torrent of water destroying your home. Do what beavers do best in this puzzle game. Pile objects on top of one another and block off the water with a makeshift dam.) runs on iPad & iPhone.

BUY NOW

 
Project 83113 – Price : $0.99 – Publisher –

NCSoft

(Project 83113 is an action-packed platformer title with intuitive swipe control and stunning graphics. Jump, slide, and blaze through mind-numbingly thrilling stages, as you take control over mankind's last hope, Belle. Blast your way to the very core of Machine's safe haven, Ground Zero, where the ultimate battle of Man vs. Machine takes place.) runs on iPad & iPhone. BUY NOW
For The Millionaires – All games over $0.99
 

MASTERABBOTT'S OVER 99c PICK OF THE WEEK

Space Ace – Price : $5.49 – Publisher – Dragon's Lair LLC. (For the first time ever, you can experience Don Bluth's classic arcade game Space Ace, the follow up to the revolutionary Dragon's Lair, on your iPhone or iPod Touch! In Space Ace you play the heroic Ace who must stop the evil Commander Borf from taking over the Earth! Borf plans to reduce all of humankind to infants and take over the planet. Only two people have the courage and strength to stop Borf and save Earth: the beautiful Kimberly and the heroic Ace. But as they approach Borf's stronghold, Ace is hit by the Infanto Ray, changing him into a child, and Kimberly is kidnapped by the evil madman. Armed with only a laser gun, Ace must find and destroy the Infanto Ray, rescue Kimberly and save the Earth.) runs on iPhone & iPad. BUY NOW

 
Babel Rising 3D – Price : $2.99 – Publisher –

UBISOFT

. (The waiting is over, Rock(s) Rider is here! As a Universal application and prepared for the new iPad. Know that feeling? Put earplugs in, shake them with the rock, start the bike, and with the roaring engine accomplish the impossible. That's the new Rock(s) Rider. Show them what you've got and reach the finish line despite the various obstacles, junk, and pitfalls. Let's rock and ride!

) runs on iPhone & iPad.

BUY NOW

 
No Red T-Shirts – Price : $2.99 – Publisher –

Namco

. (Jump in the role of Robo, the police-bot that is not quite "feature complete" after his close encounter with the explosion at the Police-Bot Factory. Travel from location to location, give fines when the law isn't obeyed, build and upgrade shops, catch thieves and even most wanted criminals. The experience gathered will give Robo new and exciting power-ups and make him whole again.

) runs on iPhone & iPad.

BUY NOW

 
MUTANT STORM – Price : $5.49 – Publisher –

Crescent Moon Games

 (Mutant Storm progresses over 89 levels of psychedelic 3D arenas, that get ever more crowded with nasty beasties. This carnival of frenetic fun is showcased in a cutting edge graphics extravaganza.
Viewed from well above, you and your enemies can always be seen. Always be killed, and always be laughed at! There is no hiding. No tactics. No planning. No Net.
Your enemies created this world and they sure ain't gonna help you out!) runs iPad & iPhone. BUY NOW
 

Turtle Rescue – Price : $2.99  – Publisher – ziisoltd. (There was a turtle town on a little island, turtles live in happy lives there. Since the population grows turtles start to build new houses. But one day, when everybody went out for quarrying, there were 5 monsters intruded the island and separate it into 5 territories. They destroyed the turtle town, caught little turtles and enslave them.) runs on iPhone & iPad. BUY NOW

 
OLO GAME – Price : $7.49 – Publisher –

Streamline Studios

. (OLO is an addictive game of skill and strategy, a new generation social board game for all ages. Play with up to three friends or play online against anyone, anywhere. The aim is to get as many of your OLOs into your target zone. Use cunning techniques to outmanoeuvre your opponent and claim victory, but beware the death finger! 

) runs on iPad & iPhone.

BUY NOW
 
Gees – Price : $1.99 – Publisher –

Bulkypix

 (G-Boy, G-Girl and G-Cat are coming to your iPhone, iPad and iPod Touch, bringing non-stop action! Enjoy your favorite cartoon again, put yourself in the Gees' shoes, and get ready for lots of surprises. As always, a whole series of disasters occur when these lively little extraterrestrials are involved. This time, they'll take you through 10 different universes to help them discover Earth civilization.

) runs on iPad.

BUY NOW
 
Tiny Troopers – Price : $2.99 – Publisher –

Chillingo

 (Size doesn't matter for these miniature men of war.
Take control of a platoon of crack soldiers and deploy in a variety or war zones as you battle through the epic campaign. WAR! WHAT IS IT GOOD FOR? Featuring awesome visuals, intuitive touch gameplay, varied missions and a great sense of humor, Tiny Troopers is the complete package.

) runs on iPad.

BUY NOW
 
Uplink – Price : $5.49 – Publisher –

Introversion Software

 (High tech computer crime and corporate espionage on the Internet of the future. Now remastered for the iPad, Uplink plays brilliantly on the mobile format. The touch screen interface elegantly replaces the mouse and all of the original tense and paranoid gameplay is bought straight up to date with this new portable version. Stay mobile, trust nobody, don't get caught.

) runs on iPad.

BUY NOW
There you have it folks, these games should keep you busy for quite some time, well till next week at least. I'll be back next week for another dose of iOS goodness, in the meantime if anyone would also like to suggest their own suggestions, please feel free to share them in the comments section below.
Remember kids,
Play Hard Or Don't Play At All!