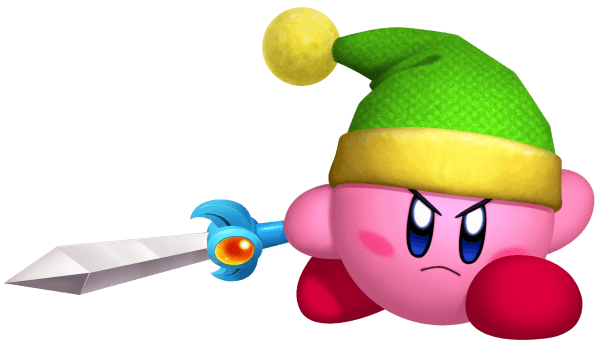 A few months ago it was revealed that Nintendo would be celebrating Kirby's 20th Anniversary with a collection of some of his best games. At the time of announcement no one knew exactly what which games would be included in the list. Now Famitsu and Andriasang have discovered the full list of games, seen below, that players will be able to guide the pink puffball through.
Kirby's Dream Land (Game Boy)
Kirby's Adventure (NES)
Kirby's Dream Land 2 (Game Boy)
Kirby Super Star (Super Nintendo)
Kirby's Dream Land 3 (Super Nintendo)
Kirby 64: The Crystal Shards (Nintendo 64)
It is worth noting that Nintendo of America didn't announce these titles for the West yet, though it is highly likely that these games will probably be the same ones available on that release. As for Japan, they can expect to see this release on July 19th and anyone who picks up the compilation will also receive a free soundtrack CD full of some of the best Kirby music. Are there any titles on here you've never played Kirby fans? Or perhaps gems that were left out?