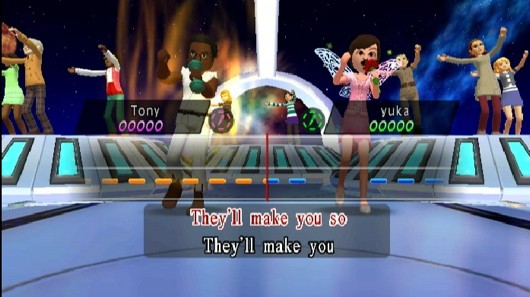 This fall, a "new" music game will be gracing the Nintendo Wii. After its release 4 years ago in Japan, Karoke Joysound will be released in North America in the later half of 2012.
Originally developed by the now defunct Hudson, Karoke Joysound is played using a streaming library of over 1,000 songs. Access to the songs is on a subscription basis, with 1, 3, and 30 day plans available. When the game ships, it will include two microphones.
Currently, the cost(s) of these subscriptions has yet to be determined and the songs available are also unannounced.
In Japan, the cost was 300 Wii points for 1 day, 500 for three days, and 1,000 points for 30 days.