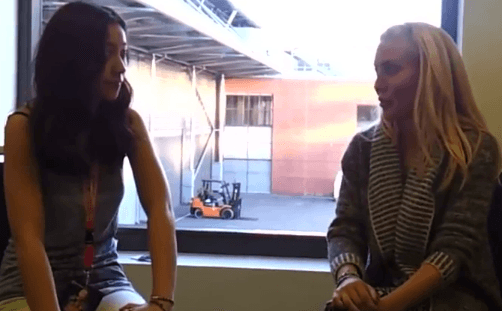 When you mention the name Harmony to any Buffy or Angel fan the response will generally be a groan, but also a smile. Harmony is a character that, despite all signs pointing to the opposite, actually managed to survive all the way from being a part of the doomed Sunnydale class, right up until the final episode of the Buffy/Angel universe.
Mercedes McNab is nothing like her character's selfish ditziness, she's quite well put together and has bucketloads more grace and tact than one would ever expect to see from her character. She chatted to us a bit about her time on the shows, what her favourite parts were, where Harmony is these days, and if she'd be willing to revisit the character (now all we need is everyone else on board, and someone willing to pay, and we got ourselves a movie!).
Check out the interview below! And make sure to let us know what you thought in the comments section.
For more Supanova coverage keep tuned to Capsule Computers and make sure to check out our other interviews!