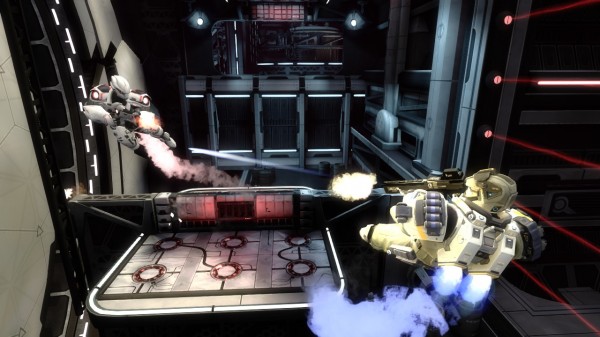 From the developers of Scribblenauts comes Hybrid, an FPS set in the future with jetpacks.  Although that hardly sounds original, it appears that 5th Cell will actually be able to make Hybrid stand out in the shooter genre.  Some features of the game include:
Massive Online World War
Intense 3v3 Air and Ground Combat
60FPS @ 720p
10 Different Maps & Modes
Tons of Weapon and Abilities
Hybrid will be releasing on XBLA.
The story of Hybrid is:
"In 2032 a newly built Hadron Supercollider imploded, obliterating Australia. The world was sent into turmoil as an alternate reality collided with our own and from it emerged a species known as the Variant. Chaos ensued and world war broke out between the Variants and a group of rebel humans known as the Paladins."
Check out the game here on the official website, or check out the recently released E3 2012 Hybrid video here on GameTrailers.