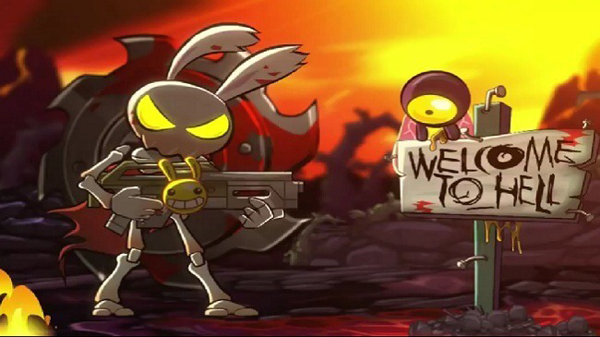 SEGA have just released a trailer at E3 2012 for their upcoming digital title HELL YEAH! which will be heading to the Playstation Network and Xbox Live Marketplace later this year.
HELL YEAH! is an ode to the platforming genre, with it's over the top self-aware antics, it is certainly shaping up to be a must buy for platforming fans. The game revolves around a crazy-ass rabbit who for one reason or another is unleashing his wrath, that rabbit is you.
Be sure to check out the trailer for SEGA's HELL YEAH! and let us know what you think of it in the comments section. Here is what I think; Hell yeah, I want this bloody game!