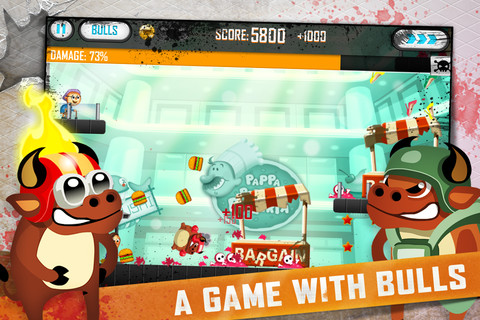 Bullistic Unleashed is a physics puzzler app developed by Millipede Creative Development that allows you to harness the power of bulls and their balls to crush a mall. It's as ridiculous as it sounds, and totally caters to those of us who have a bit more of an immature sense of humour.
While the game came out a month ago, it is actually now being offered for FREE for a limited time. So whether you're hunting for a game to spend some time on, or are a physics puzzle fan, this is the perfect time to pick yourself up a new app!
Bullistic Unleashed is part Angry Birds and part Jackass, with the physics gameplay that you know so well from those little furious birds, to the out there, ridiculous humour of Jackass. So if these two things happen to be likes of yours, definitely take a look at grabbing this game!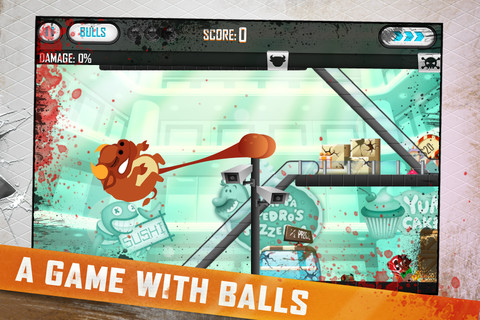 We have a review of the app here on the site, just in case downloading an app for free seems to be too much trouble for you. Read it HERE.
Bullistic Unleashed is available for iPhone, iTouch and iPad for FREE for a limited time. Grab it HERE.