While news of a new installment of the Gears of War franchise was already made several days before screening at Microsoft's 2012 E3 press conference, a few specifics of the game which had previously remained up for speculation have been cleared up in a newly released trailer. Rather than showing off the history of Marcus Fenix's imprisonment like so many gamers initially assumed from the leaked silhouette, the short trailer revealed that the potential protagonist of the game will be Damon Baird of all people. That's right folks, the foul-mouthed sarcastic mechanic of Delta Squad looks like he'll be taking centre stage in the next Gears of War title. Seeing Baird in chains and standing before what we can only assume is a military tribunal, perhaps our less-loved squad mate of 3 previous games has a little more in common with Marcus than he'd like to admit.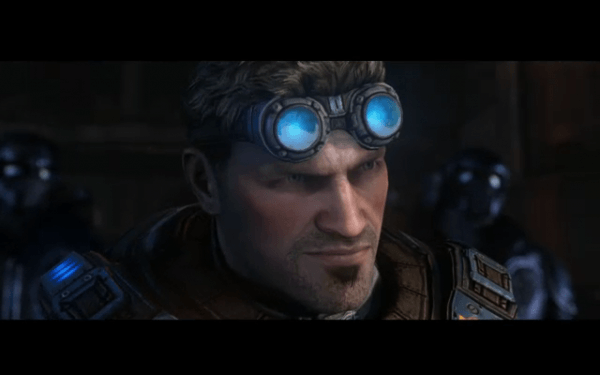 While less than a minute long, it appears that the game will be the "business-as-usual" MO for the troops of the C.O.G. Locust attacking, humanity on the verge of collapse, political BS getting in the way of a good old fashioned ass kicking. Yep, it's a gears game. And with a set release frame of 2013, it will give Gears fans a new installment to look forward to next year!
Chec out the trailer below courtesy of Gametrailers.com!