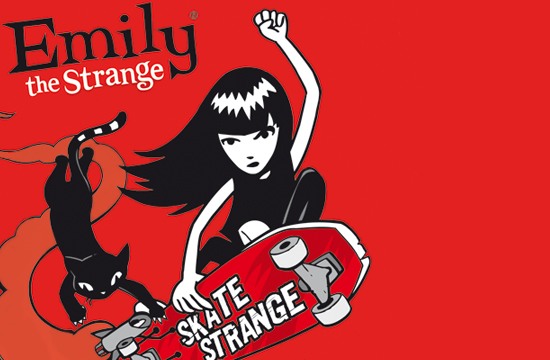 If you buy your clothes from Hot Topic, chances are your a fan of Emily the Strange. Well Emily has now gone back to her roots and has once again picked up her skateboard in the brand new PC game Emily the Strange: Skate Strange, available now!
This fun 2D skating title comes with 36 challenging levels, cool moves and power ups, stylish presentation and even a kick-ass level editor, so move over Tony Hawk! Levels take place in the picturesque cities of Paris, Moscow, London and New York and players can pull off insane moves on their skateboards such as playing air guitars, performing handstands and more.
So what are you waiting for? Pick up the game here or the special edition here now!