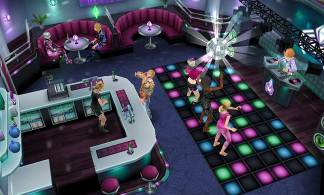 This week in EA Mobile news there are a few updates coming out for some favourite games, such as Sims Freeplay, Theme Park and Tiger Woods PGA Tour 12.
Sims Freeplay is getting an update that allows players to improve their social skills and get their party on, with their Sims now able to become a bartender or a DJ, and go for a night out at a local club to fast track friendships. Because we all know how easy it is to make friends at clubs, where everyone turns into far more friendly and agreeable forms of themselves. You can also buy drinks for your Sims to inspire them, or visit the Party Boat for daily rewards.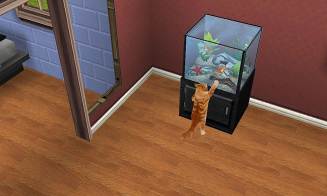 As well as letting your Sims turn into more social butterflies, you can now share events via Facebook, or compare town value, level and Sim count to friends on leaderboards. And with the more neighbours a player has the more benefits their earn, from additional daily rewards to unlocking special items.
Things have also been updated for toddlers, with more items for them, including doll houses, tea sets and kiddie pools. And they haven't forgotten your little furry friends either, with fish tanks and six cat breeds, as well as more accessories for them.
If you already have Sims Freeplay then make sure to update your app for all of these awesome features. If you don't have it yet then make sure to grab it HERE for FREE on the iPhone, iTouch and iPad, as well as on Google Play.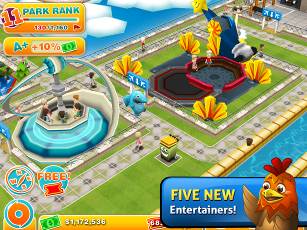 Theme Park has also been given an update for all of you theme park aficionados to play with. The update includes never before seen entertainers, such as the astounding Strongman or mystifying Rhino. There are also over fifteen new rides, with even more to come, that are guaranteed to give your guests a real thrill as they experience anything from the new Monster Trucks ride to the 3D cinema.
Not intriguing enough for you? Well you can also take a chance with a Mystery Box and find one of the five rides. Or you can just play daily and be rewarded each week with exciting rides and attractions, the more you play the more you get!
Have you finished leveling up? Well not anymore, the level cap has been increased from 50 to 70, so you have extended gameplay and new end game rides to play around with!
So you better update your app to get these cool new features. Don't have Theme Park yet? Well don't worry, you can get a copy on your iOS device easily enough! Theme Park is available NOW on iPhone, iTouch and iPad for FREE. Grab it HERE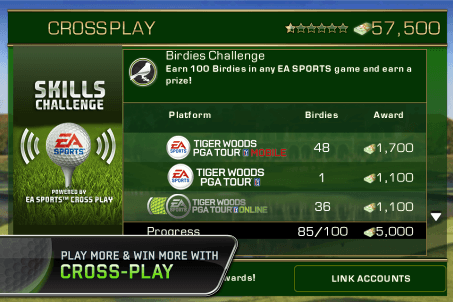 Last, but by no means least, is the update for Tiger Woods PGA Tour 12 that introduces for Cross Play integration, a feature that allows players to ear rewards by completing challenges across multiple EA sports golf titles (more specifically, Tiger Woods PGA Tour 13 (console), Tiger Woods PGA Tour Online, Tiger Woods PGA Tour Facebook and Tiger Woods PGA Tour 12 on iPhone, iPod Touch and iPad in North America).
So, any time a player completes a portion of a challenge like scoring a birdie, across their multiple games, it contributes to their overall number of total birdies scored. Which will totally help stave off the disappointment you feel when you realise you've made an amazing shot in the wrong game. Plus, the more platforms you play the game on, the greater the rewards you earn are.
You can also unlock achievements in Game Center, or connect with friends through Origin and compete with them in the Closest To the Pin Challenge.
Tiger Woods PGA Tour 12 is available NOW on iPhone, iTouch and iPad for $0.99. Grab it HERE.