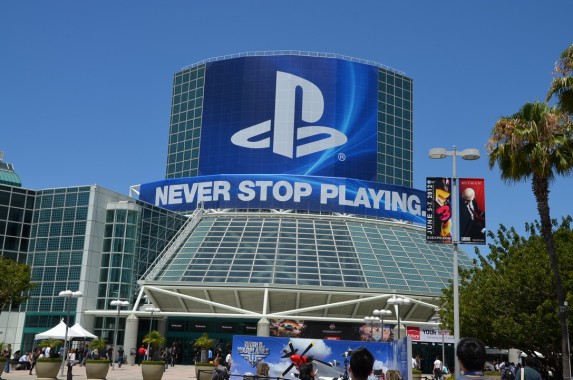 Well another E3 has come and gone and we had a complete blast here at Capsule Computers in sharing out all the latest news from the event!  Now with that all taken care of we have only one thing left to share with you all and that is the E3 2012 event photos from all three days of the show.
We have well over 750 great quality photos covering all the booths in both the South & West halls such EA with Dead Space 3, Medal Of Honor Warfighter and Need For Speed. Activision and their Call Of Duty, Transformers and Skylander's themed booths. Square-Enix with Sleeping Dogs, Hitman and Tomb Raider titles. Capcom with Lost Planet 3, Devil May Cry and the Resident Evil 6. Bethesda with The Elder Scrolls Online & Dishonored. Ubisoft with their amazing Assassin's Creed III, ZombiU and Watch Dogs. Sony with God Of War Ascension and The Last Of Us to Mircosoft with Forza Horizon & Halo 4.  These are just a few outstanding titles that everyone at E3 this year was able to get their hands on and see.
If you haven't already done so check out our full coverage of this year event with over 245 great quality news, previews and interview articles (check out the full coverage here).  If you missed it, we urge you with a capital U, not Wii U, to check out the Booth Babes of E3 2012 photos as well here.
Event photos can also be viewed over on our official Facebook page here are the links to each of the galleries :
E3 2012 Event Photos Part 1 of 4
E3 2012 Event Photos Part 2 of 4
E3 2012 Event Photos Part 3 of 4
E3 2012 Event Photos Part 4 of 4
Let us know what you thought stood out the most at this year E3 and what titles you are looking forward to playing.