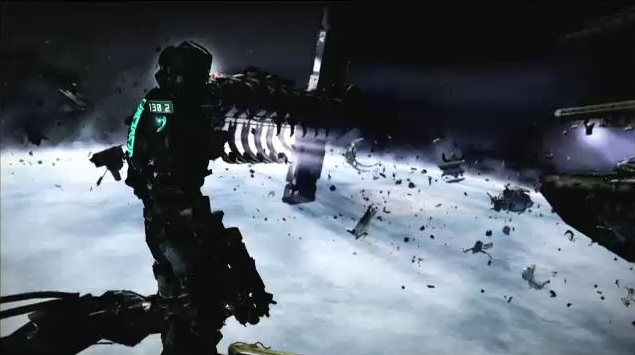 At the EA conference for E3 2012, EA and Visceral showed off a section of the upcoming Deadspace 3 game. Deadspace 3 is the third game in the survival horror, Dead Space, series of games but it seems to be taking a turn away from it's roots and heading down a different path.
At the conference we were shown a section of the second act of the game which gave the game more of an action feel, rather than a survival horror like it's predecessors. However, the main character was shown to be swalled by a giant alien thing, so maybe the horror begins within it's bowels? Only time will tell.
EA also gave out a bit of info on the games features, the most notable additions being Drop-in and Drop-out Co-Op as well as Single Player abilities. The game is also slated for a February 2013 launch.