Posted by J. Bradshaw on Jun 6, 2012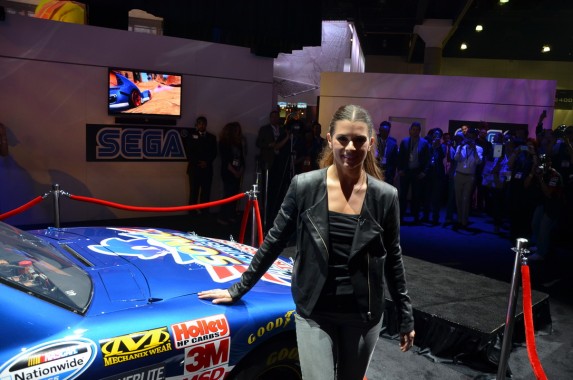 Today, with much spectacle and press coverage,  Danica Patrick announced that she would be a playable character in a Sonic All Stars: Racing Transformed.  In addition, she also took the wraps off a new NASCAR, which is being sponsored by SEGA and GoDaddy.  This holiday, Danica will be driving around the track in the #7 car, and Sonic will be there right along with her. Check out the gallery and video below.
What do you think of this announcement? Will it really help sell Sonic games? Will you be more likely to buy Sonic All Stars: Racing Transformed? Be sure to leave a comment below.