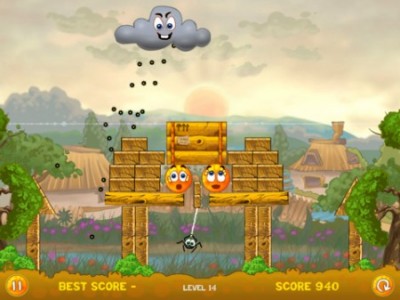 Cover Orange the hit game by FDG Entertainment, which has been downloaded more than 8 million times since its release, is having some special deals this weekend for the iOS game.  On iPhone and iPod Touch, the game is available completely free this weekend, while on iPad the HD version of the game is 50% off, or $0.99.
The game features physics based puzzles that task the player with having to protect cute, little oranges from the scourge of acid rain.  The game features 360 levels of physics based fun for players to check out, which at the discounted amounts means a big bang for your buck.
Players can checkout the iPhone and iPod Touch versions of Cover Orange HERE and the HD iPad version HERE.