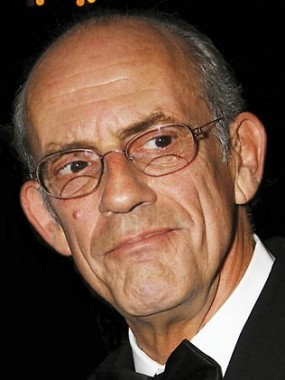 The biggest attraction of Supanova 2012 would have had to have been Christopher Lloyd. Personally, I grew up with my favourite film being Back to the Future, and judging from the packed to the brink room, I wasn't alone. There was a huge line outside waiting long before the event started, not that it was a surprise, Christopher Lloyd's signature line was at least doubled for the whole of the event.
When he came out he was dressed casually in jeans and sneakers, and I have to admit it was strange and comforting to see a childhood idol dressed like the rest of us plebs (excluding the cosplayers of course). And the way he was dressed represented his personality perfectly, he was relaxed, funny and just a fairly comfortable guy to be around. He actually seemed taken aback and entirely humbled by this huge room of intense fans, like he couldn't quite figure out why we were such huge fans, he'd just been doing what he loved for the love of it without thinking of the massive following he'd gained. One guy actually got a hi-five from him, which I was intensely jealous of.
Back to the Future was a big favourite, unsurprisingly, and a few people offered stories of their own ties to the franchise, and how much love they had for it. As well as some suggestions, such as if he was ever pulled over for speeding to tell the police officer that he has been trying to get to 88mph to go back to the future, which he seemed to be really entertained by.
He revealed that his favourite Back to the Future movie to film was the third instalment, because of the Western theme, his love for steam engines (like his character), the Doc's romance, and horseback riding. Filming the movie felt like an actual adventure, and I mean what person wouldn't love walking around in cowboy gear and being a badass like that? He also said that if he had his own Delorean he would either go 50-100 years in the future, or back to the time of the dinosaurs. If time travel is ever possible, I vote Christopher Lloyd gets dibs on the maiden voyage. He also suggested an old Chevy be an alternative to a Delorean, so if someone could get started on that, that would be fantastic.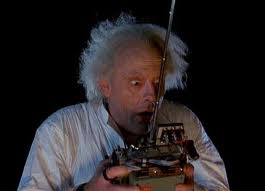 His other favourite role that he talked about was Uncle Fester in the Addams family, which was something that he himself grew up with in the form of cartoons. He was unsure of if he'd get the role, due to his vastly different appearance from Uncle Fester, but that's nothing that three to four hours in the make up chair can't fix!
He also offered advice to any wannabe actors: persistence. The thing that separates the successful and unsuccessful actors is the fight and continually turning up despite however many times they've been rejected. So if any of you are trying to get into the industry, whether as actors or any other kind of artists, the key is persistence.
For more Supanova coverage keep tuned to Capsule Computers and make sure to check out our interviews!