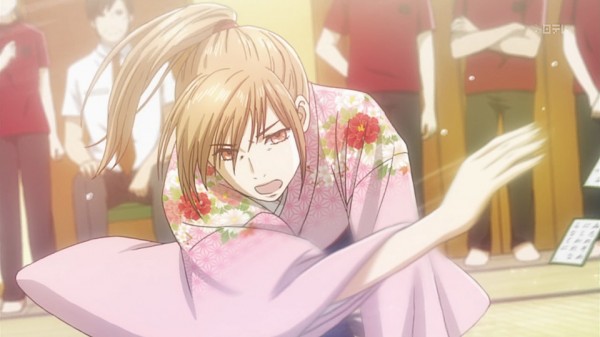 The 17th volume of Chihayafuru has been released this past week in Japan and the volume's wrap-around has revealed that Madhouse has green-lit a second season of the anime series.
The first anime series lasted 25 episodes and was animated by Madhouse. The series follows a girl by the name of Chihaya who has a great passion for the Japanese card game Karuta. It had a run on Crunchyroll which began back in October 2011. Episodes can still be viewed on the site here.
It is still unknown when the second season will begin. What do you think of Chihayafuru getting a second season? Does it please you Chihayafuru fans? Let us know in the comments section below.