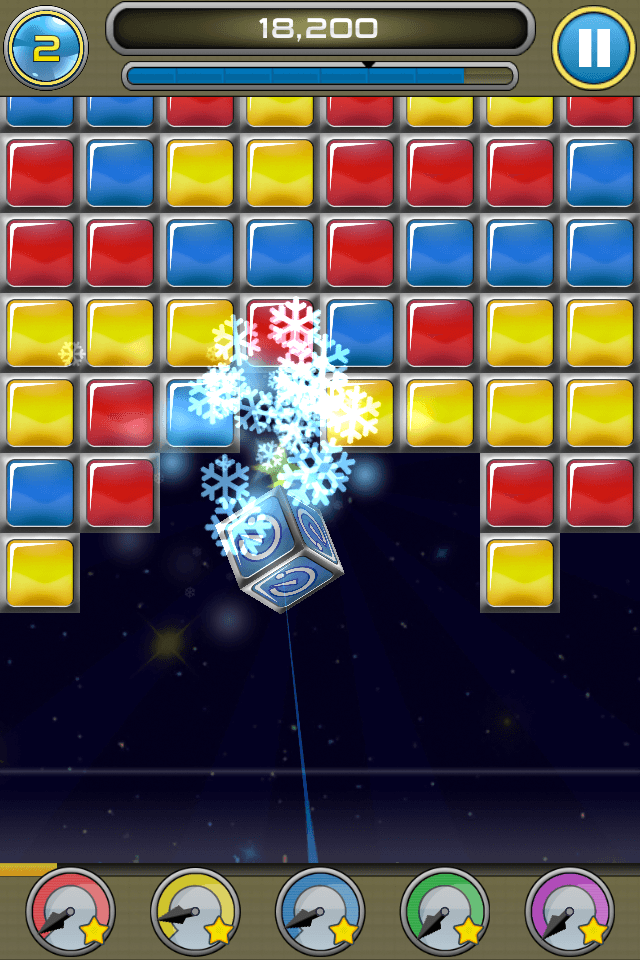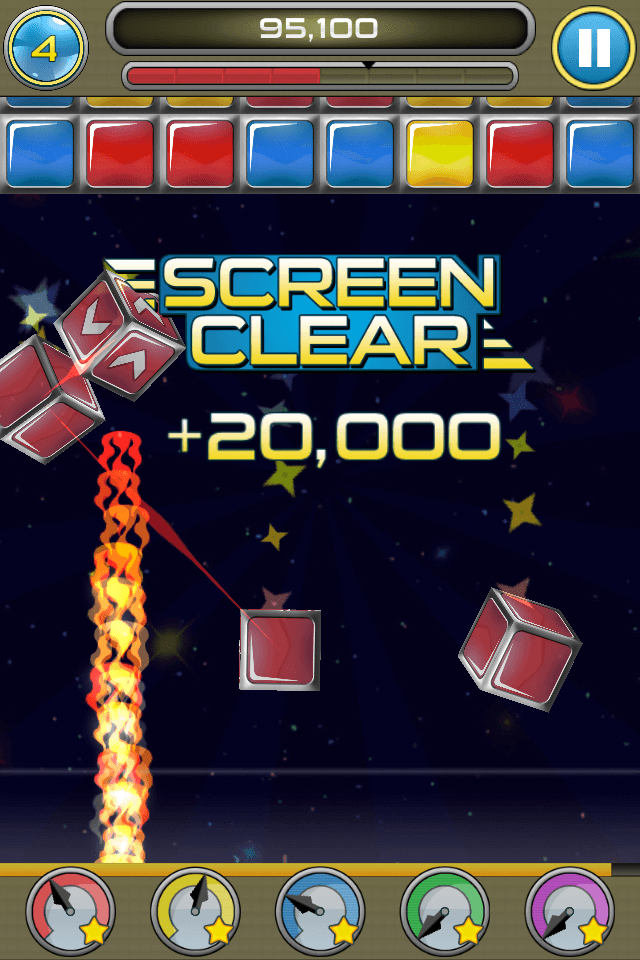 Inspired by games like Space Invaders, Tetris and Bubble Bobble, recent Masters of Digital Media graduate from the Center for Digital Media in Vancouver, Steve Pastro set out to make a game similar to those from his youth. This time he sought to add flair and mental challenge. Developed entirely by Steve and published by Ayopa games, Light Byte is a game that will test your mind and reflexes.
Light Byte is a classic arcade-puzzle game with memory recall and colour matching all brought together. Coloured blocks descend from the top of the screen and you will need to clear them by matching colours.
The game features:
▪ Simple tap-to-shoot controls: Shoot the blocks as they descend; chain together blocks of the same color to clear them.
▪ Memory gameplay: Blocks fade quickly so you'll need to remember their colors!
▪ Frenzy mode: Chain together 8 blocks of the same color to enter Frenzy mode and score even more points.
▪ Five colors: Three starting colors – red, blue, yellow – with green and purple blocks to unlock as you play.
▪ Upgradeable power ups: Use powerups (one for each color) to help you stay alive. Each can be upgraded to a super version if you advance far enough in the game.
▪ Multiple game modes, including Endless Mode, Full Byte Mode, and three versions of Time Attack. Earn them for free as you play the game, or unlock them immediately as in-app purchases.
▪ Endless game mode: In this mode, you start with 3 colors but advance through the levels to unlock new colors (up to 5) as the descending blocks get progressively faster.
▪ Full Byte game mode: Endless mode with all 5 colors available from the beginning.
▪ Time Attack Normal, Challenge, and Extreme: Score as many points as you can in 60-seconds.
▪ Game Center leaderboards and achievements: Compete against friends and yourself
Light Byte is a universal App for iOS devices, and once released on June 14 will cost you a mere $0.99.