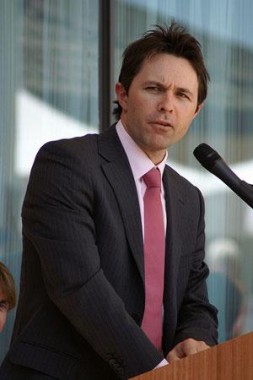 Today the Australian Minister for Home Affairs and Minister for Justice, Jason Clare, announced that (finally) an R18+ category for computer games in Australia will become a reality.
The legislation passed through the Senate without amendment, officially bringing the gaming classification categories in line with the existing film classifications, and finally bringing Australia up to speed with the rest of the world so we can play some of the more adult games that we have been denied so far.
Question is, what will happen now? How many publishers are willing to re-release their games under the new classification system? And how will this affect the Australian gaming landscape?
Mr Clare, the driving force behind the reform, had this to say:
"These are important reforms over 10 years in the making. The R 18+ category will inform consumers, parents and retailers about which games are not suitable for minors to play, and will prevent minors from purchasing unsuitable material. The reforms also mean that adults are able to choose what games they play within the bounds of the law."
It is now up to the states and territories to pass their own complementary legislations in reference to R18+ computer games. This will be affecting the roll out of the national scheme, although it is scheduled to commence on January 1, 2013.
What do you guys think? Are you cheering for this finally happening? Or are you disappointed that it took this long to come about?