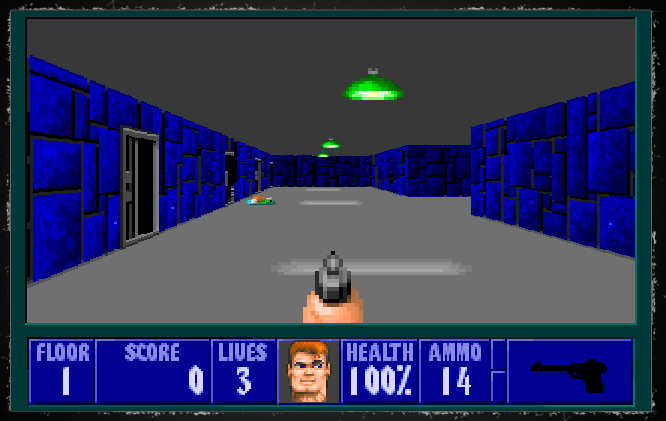 This is it, the grandfather of the FPS' genre has launched on the web browser format. The game that I am talking about here is the legendary classic, Wolfenstein 3D. This is for the 20th Anniversary for the game, and it is indeed a big one.
Wolfenstein 3D is about a prisoner of war captured in Nazi Germany and has to escape from the fortress in which he is detained. The gameplay was quite advanced for its time, but it may feel rudimentary for those of you that have never played an FPS that was released before Call of Duty: Modern Warfare. This is the second browser-based FPS from id Software, the first being Quakelive.
So be sure to check out the official website to play the game, or check out the facebook app, which will also allow you to play the game for free.
Check out the Directors Commentary embedded below.