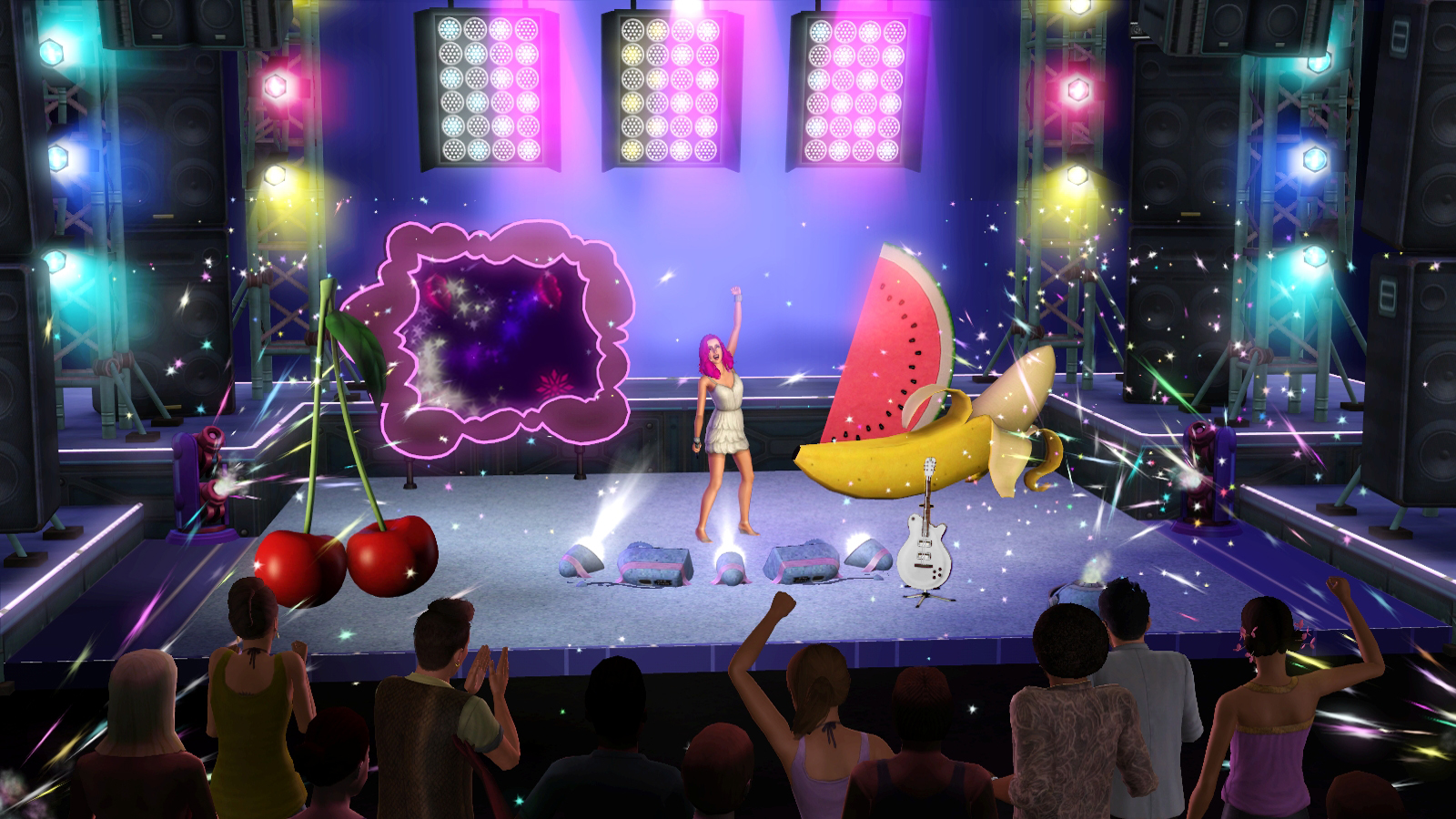 The sixth Sims 3 stuff pack 'Katy Perry's Sweet Treats' has gotten a brand new trailer. Showcasing the latest addition to The Sims 3, players can now bring Katy Perry-inspired furniture, outfits and hairstyles, including banana split couches and cotton candy trees in to their game, as inspired by Katy Perry's music and video clips.
This latest stuff pack also includes three new downtown lots and a simlish version of Katy Perry's hit single "Last Friday Night (T.G.I.F.)"
The Sims 3 Katy Perry's Sweet Treats will be available for Mac and PC in Australia on June 7 and New Zealand a day later on June 8.