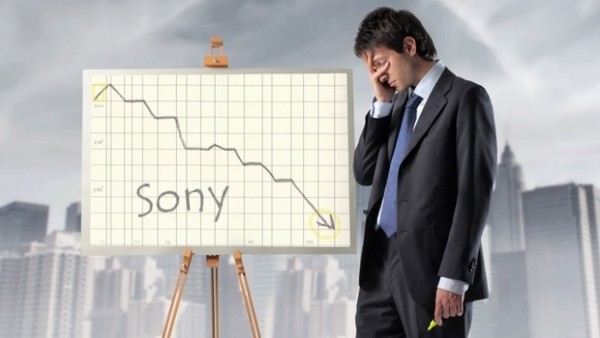 News has just broke that Sony's stock has witnessed a record 31 year low, marking the lowest point in the companies history as part of the gaming industry. With the increasingly poor business decisions by Sony and their loss of touch with consumers, they have been left with poor sales across the board and a reported loss of ¥456.7 billion which amounts to $5.71 billion US dollars. Currently Sony sits at a record low $14.16 a share.
This is without a doubt a bad sign for Sony as things just continue to get worse for this company. With the, for lack of a better term, piss poor sales of the PS Vita and the increasingly desperate attempts by Sony to cash in on rival company Nintendo's ideas (Playstation All-Stars: Battle Royale, Move Controller) they have lost a lot of faith in the eyes of consumers and stockholders.
Sony is in such financial woes that it's a mystery how they intend on turning around this situation, which hasn't just left them in the red financially, but in the proverbial shithouse. Financial analyst Yuki Sakurai weighed in on Sony's future: "Sony is facing a lot of difficulties and the new president has not been able to produce a clear plan as to how he will turn around the company. Even the little that investors have heard, they are not very impressed with."
This is definitely sad news for Sony fans as the future of the company is currently in utter discord. Sony needs to make a turnaround as soon as possible because current financial forecasts are predicting Sony's may only have a few years left in them if they continue to report such immense losses. If such losses continue Sony may have to file for bankruptcy in the next couple of years.
Sony has however outlined their plan to revitalize the dying company. The plan which they call 'One Sony' focuses on using their gaming sector to spur on sales in order to boost overall revenue. How exactly this plan will work is anyone's guess, as currently Sony have not been doing too well when it comes to their gaming sector (PS Vita's mediocre sales) it is rather puzzling why Sony would bank on it to revitalize their company.
What do you think can turn Sony's financial woes around? Let us know in the comments section below.
Source: BBC