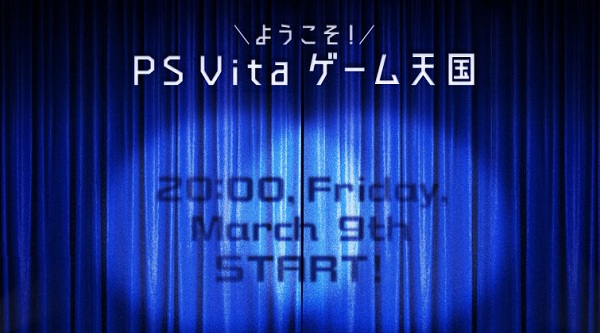 Sony Computer Entertainment Japan CEO Hiroshi Kawano has revealed in Famitsu that there will be a second "Playstation Vita Game Heaven" broadcast in the month of June. The first one, held in March, covered new and upcoming games that are going to be gracing the handheld in the future in a series of videos. The biggest announcement was Phantasy Star Online 2, which was exclusive to PC prior to the event. Other games showcased were Metal Gear Solid HD Edition and Persona 4: The Golden. For the videos of the first Game Heaven, follow this link.
The first event did receive harsh criticism due to the titles and the nature of the broadcast. Hiroshi Kawano has said that he has taken the criticism and will learn from it, making changes to Game Heaven in the next broadcast. Fans would be much happier if this broadcast was done similar to Nintendo Direct and include some Soul Sacrifice. Maybe some Monster Hunter, Final Fantasy and possibly Kingdom Hearts. One can only dream about those last three titles.
Is there anything you would want to see in this second Game Heaven? Give us your thoughts in the comment section below.
Source: Andriasang