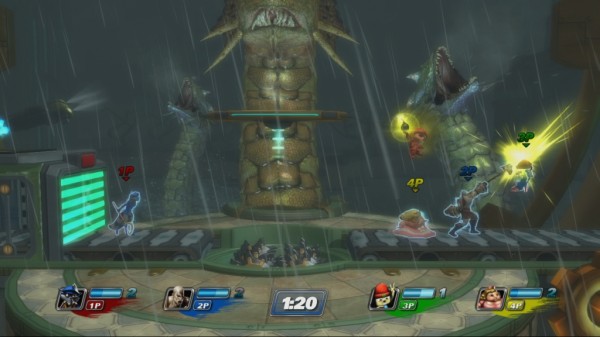 When Playstation All Stars Battle Royale was revealed for the Playstation 3, many have questioned whether the game will also make the jump to the handheld front in the form of the Playstation Vita. Despite the smaller screen, it seems like a perfect portable game. If an interview with Digital Trends is anything to go by, then a Vita version might not be out of the question.
In that interview, game director Omar Kendall of Superbot Entertainment was asked if there would be a Vita version. Kendall's answer was simply "Maybe… Stay tuned." While that is no confirmation of a Vita version, this comment suggests that there could be interest for the portable jump, whether it is Sony or Superbot themselves.
Recently, Sly Cooper will debut on the Playstation Vita with the fourth entry of the series Thieves In Time. This will also make an appearance on the Playstation 3 and will feature connectivity features between the console and its portable brother. With a retail poster also igniting rumours of LittleBigPlanet Karting heading to the Vita, then there should be no reason or excuse hindering the transition for the Sony mascot brawler. This may be the start of Sony providing support for the struggling handheld.