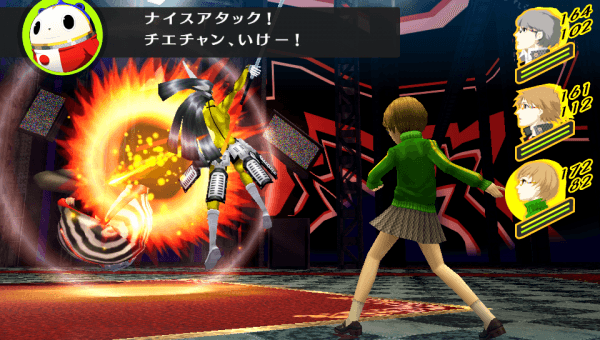 Upcoming PlayStation Vita exclusive role playing game, Shin Megami Tensei Persona 4: The Golden, is a full fledged expansion of the original PlayStation 2 release and adds new characters, events, gameplay mechanics, costumes, story elements, and much more.
The opening animation sequence for the game was recently revealed, and its a pretty groovy intro with a strong 1960s trance disco vibe to it. The intro is like an acid trip, with a crazy mix of colours and patterns, crazy enough to potentially give you a seizure. The introduction shows off all the characters busting a move. The song is pretty upbeat and groovy too.
You can check out this intro below.