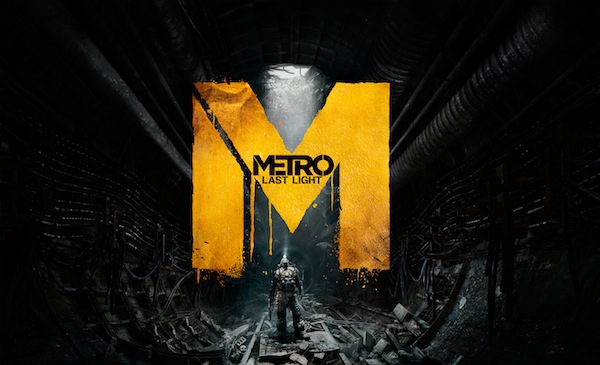 Metro: Last Light is a game that evades standard genre placing. Instead of just being a standard FPS, there is also adventure, survival horror, and a whole bunch of other genres mixed in there. Plus, there is a far larger focus on story than you'll find in a lot of the FPS releases out there.
A huge effort has been put in the environment, that much can be seen from the gameplay trailer that THQ released for their pre-E3 event. The atmosphere hangs heavy in the air, the tension is palpable, and you can't help but be sucked into this dystopian post-apocalyptic Russia. Everything from the screen getting spider guts on it, to flies landing on it, to the ringing in your ears from firing a big gun, is incredibly realistic. This carries on to the survival part of the game as well, with every thing you pick up being sacred, from battery charges for your flashlight to filters for your gas mask so you can breathe outside. As would be true in this type of situation, you have to scrounge for every scrap of useful items as you can and put it to good use.
The focus on the story comes from the idea of having a reason to shoot someone, or thing. There are 'tightly scripted moments' that keep you invested. One particular scene in the gameplay trailer where Artyom explores the carcass of a crashed plane was simply mind blowing. Words fail to describe what was one of the most absorbing and emotionally wrought scenes that I've seen in a game without directly involving the main character.
This is definitely a title to keep an eye out for, because these sneak peeks are only the beginning. Keep tuned to Capsule Computers for more information on the game as it comes out. Metro: Last Light is being released on PC, Playstation 3, Wii U and Xbox 360 in early 2013.