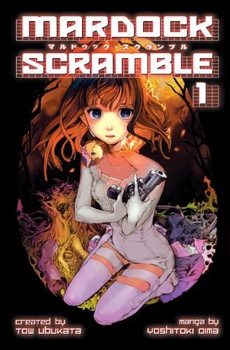 In the latest issue of Bessatsu Shonen Magazine the Mardock Scramble manga came to it's final conclusion after 3 years of serialization in the magazine. The manga ran or six volumes in length, with the fifth volume scheduled for release in June and the sixth volume releasing in December.
The manga spawned a series of anime films, the first of which (Mardock Scramble: The First Compression) we reviewed earlier this year here. The series resolves around teenage prostitute Rune Balot, who dies in an explosion only to be resurrected as a cyborg. With a second chance at life she has a new found taste for vengeance.
What do you think about the Mardock Scramble manga reaching it's conclusion? Let us know in the comments section below.