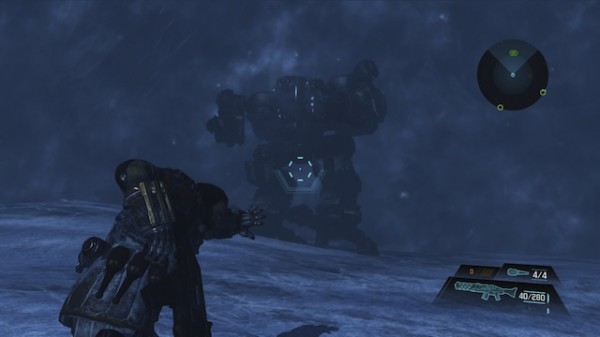 The Lost Planet franchise has always had the ability to bring the awesome monsters to the screen for you to take out. Capsule Computers was given the great opportunity to try out the third game of the franchise, Lost Planet 3, which is a prequel to the first game. It involved a whole bunch of wandering around frozen terrain, an ambitious mining crew, and some giant icy crabs.
The gameplay we tried out involved exploring some of the forbidding terrain, scoping out some of the areas, and recovering ourselves a Mech and using its melee attacks. The gameplay involved quicktime events when taking on some of the creatures, which you'll hate if you dislike these events, but shouldn't find too difficult to take on either. It also involves a lot of 'shoot the glowing part of the creature', and 'quick, dodge!'.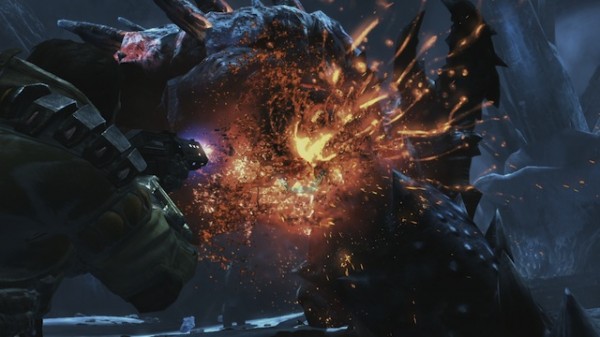 In the sampled gameplay there weren't a whole bunch of tactics required, or cover that you could duck behind (which is kind of to be expected in a snow-storm heavy terrain). But there was certainly some interesting looking stuff in the preview game, and this is definitely a game to watch in the future, especially if you like your third-person monster-hunter shooters.
Lost Planet 3 is due for release on Xbox 360, Playstation 3 and PC in 2013. Keep tuned to Capsule Computers for more information on the game as it comes out!