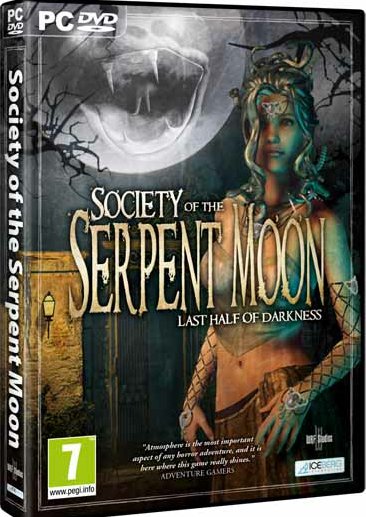 Iceberg Interactive has announced that the latest game in the Last Half of the Darkness series from WRF Studios is now available to the English speaking territories in Europe, as well as for download worldwide through digital distribution portals.
The Last Half of Darkness series has been going on since 1989 and includes plenty of titles since then.  The latest title is Society of the Serpent Moon, which tells the story of a man trying to save his fiancee after she goes missing, while investigating a string of murders.  After a package arrives with some of her personal effects, he must go and rescue her, while trying to stop the evil that is turning the townsfolk into vampire-like killers.
The game features third-person point and click adventure style gameplay, high resolution graphics, cinematic cutscenes, and plenty of puzzles to solve.  Players interested in checking this game out can head over to Iceberg Interactive's online shop HERE.