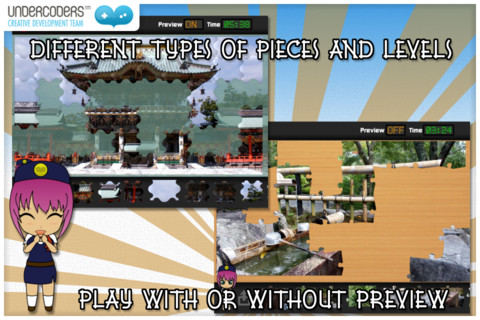 Japan Jigsaw Tour, the latest release from Undercoders, is now available in the AppStore for free as of May 4th, 2012. It's pretty much as the title implies; a series of jigsaw puzzles using photos from around Japan. They're sorted into albums, or "tours", of buildings and places such as shrines, castles and landmarks.
Each location will give you a stamp in your book, giving goals and achievements to unlock along the way. You can also use the "Free Mode" to configure a custom jigsaw, setting the number of pieces and their style. Look slike a bit of fun, and for free, you can't really go wrong!
So if it sounds interesting, you can go ahead and download it for free today!