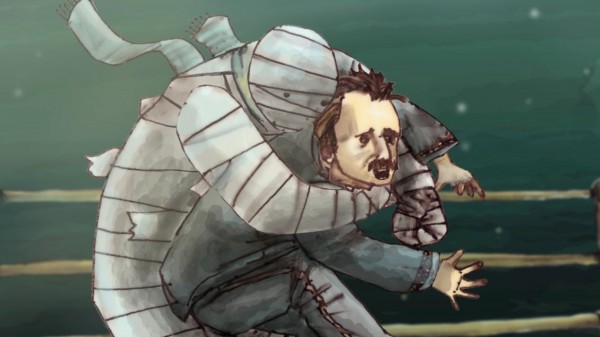 Eerie Canal Entertainment has quite a game in store for gamers around Q1 of 2013. Dreadline offers an unique gaming style as players will take control of an expansive set of monsters to slay people back in time. Utilizing a time machine, your ghoulish character will travel through time to major catastrophes and kill the already doomed population. Those that have seen Titanic should know that an iceberg wasn't the only reason the boat went asunder…
Seen at the end of the teaser video below is a short glimpse of the gameplay. Characters will work with the hack-n-slash mechanic to deliver the highest amounts of devastation as well as having identifiable skills to increase playability. Creating a "dreadline" through time sounds awful yet hilarious. The blame can be directed towards the sick minds of the developers.
[pro-player width='530′ height='253′ type='video' image='http://cdn3.digitaltrends.com/wp-content/uploads/2012/05/Dreadline-from-former-Bioshock-Rock-Band-devs.jpg']http://www.youtube.com/watch?v=ZSQCQwgqVWQ&feature=youtu.be[/pro-player]
Team Info
Bryn Bennett: Former Lead Programmer at Irrational Games, Iron Lore, and Harmonix.
Steven Kimura: Former Lead Artist at Irrational Games and Harmonix.
Arthur Inasi: Audio Lead/Senior Sound Designer at Harmonix.
Aaron DeMuth: Former artist at Harmonix. His house just burned down.
Mallika Sundaramurthy: Former artist at Harmonix.
P.S. Can someone let Rose know in this version of the Titanic her heart will not go on?