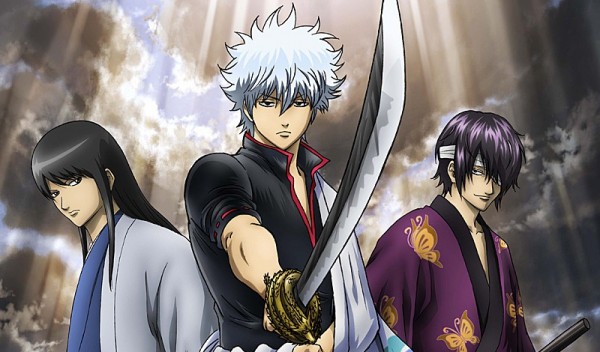 The English dub cast for Sentai Filmwork's localization of Gintama: The Movie which is set to be released on the 29th of May, 2012 has been leaked online by fans who got screener copies of the title. The film is a summation of the Benizakura story arc from the anime series upon which the film is based. The following is the English cast for the film:
Shinpachi: Mark X. Laskowski
Kagura: Luci Christian
Kotaro: Illich Guardiola
Shinsuke: Kyle Colby Jones
Nizo: Jay Hickman
Tetsuya: John Swasey
Tetsuko: Brittney Karbowski
Henpeita Takechi – George Manley
Matako Kijima – Carli Mosier
Jintetsu Murata – David Wald
Tae Shimura – Shelley Calene-Black
Sadaharu – Kyle Colby Jones
Kondo Isao – David Wald
Toshiro Hijikata – Blake Shepard
Sougo Okita – Clint Bickham
Sagaru Yamazaki – Clint Bickham
Bansai Kawakami – Andrew Love
Abuto – Kyle Colby Jones
Kamui – Chris Ayres
Mitsuba Okita – Shelley Calene-Black
Otose – Shelley Calene-Black
Catherine – Luci Christian
Kyubei Yagyu – Brittney Karbowski
Ayumu Tojo – Blake Shepard
Taizo Hasegawa (Madao) – Chris Ayres
Tatsuma Sakamoto – Chris Ayres
Katakuriko Matsudaira – Kyle Colby Jones
Prince Hata – Andrew Love
Elizabeth – Andrew Love
Shoyo Yoshida – David Wald
Sentai Filmworks have also announced that they may dub the anime series if this film sells well. So if you would like to see the Gintama anime series dubbed into English then buy the film. So what do you think of Sentai's dub cast? Let us know in the comments section below.