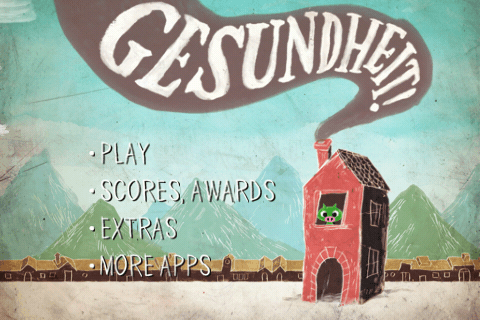 Konami Digital Entertainment Inc. have announced that their collaboration with Revolutionary Concepts, Gesundheit! has been updated to version 1.1.0. The critically acclaimed puzzle game is back with a free bonus map, Twitter and Facebook integration, new cut scenes and retina display graphics for the iPad. The update also includes iCloud support for iOS versions.
Gesundheit! still retains the same extraordinary hand-drawn visuals and animation based on the concept art by film and TV animator Matt Hammill. The story follows an odd little pig with allergies, who narrowly escapes capture by monsters who have invaded the village. The has a unique and slightly-gross humour, but is a rather fun and charming puzzle.
Gesundheit! is available now on the App Store for the sale price of $0.99 and the Mac App Store for $1.99.