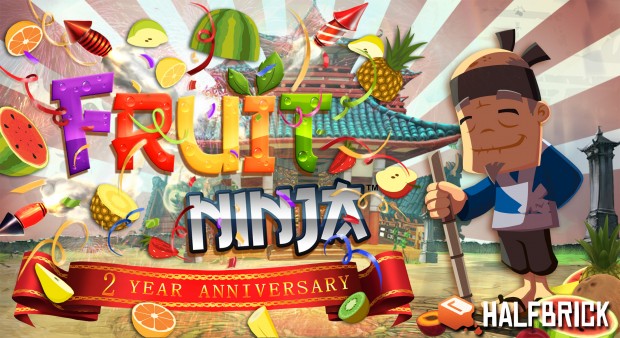 Halfbrick's casual/mobile gaming masterpiece Fruit Ninja celebrates its two year anniversary this Thursday May 24th. And to celebrate, Halfbrick is to release a brand new update for the game making Fruit Ninja even bigger and better than before.
New characters and new power-ups will be added to the game. Travelling merchants, Gutsu and Truffles, join Sensei in the dojo and bring with them the new Gutsu's Cart menu, where players can buy three new power-ups: Berry Blast, Peachy Time and Bomb Deflects.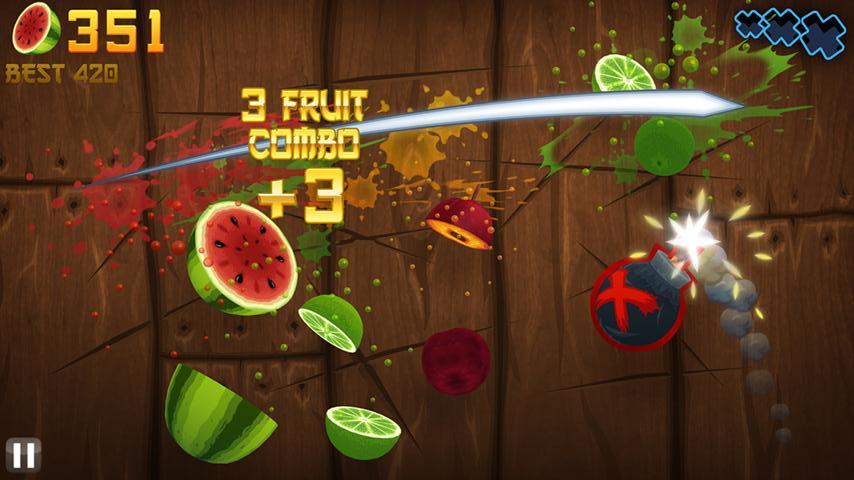 But how do I pay for these exciting new power-ups you ask? Well the new Fruit Ninja update also introduces Starfruit, the new Fruit Ninja in-game currency which is collected at the end of every game based on your ninja skills.
Fruit Ninja is available for download through iTunes App Store for iPad, iPhone and the game is available for Android devices as well.