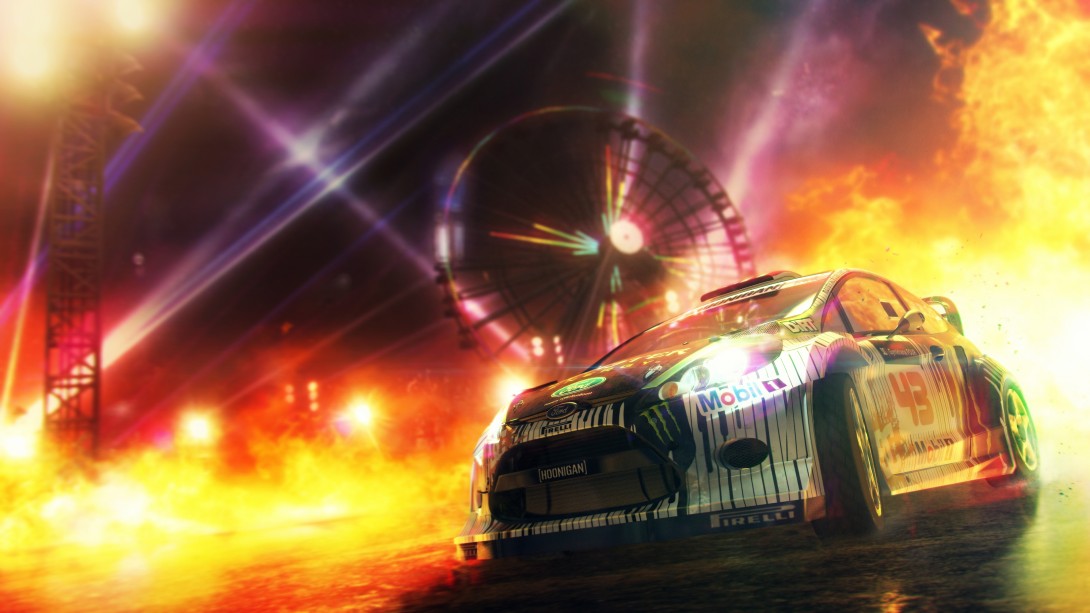 The countdown is on to the release of Dirt Showdown and over 2 million cars have sacrificed themselves to the cause, and thats only in the demo version alone. Adding to the already seen gameplay, Codemasters have released the Race Hard, Party Hard trailer, showcasing the variation amongst the different environments and shows how each location transforms into no mercy arenas for thousands of fans to do battle on. Dirt Showdown will hit the shelves on 24th May for XBox 360, PS3 and PC with the demo being available for some time now, and is downloadable from XBox Live, PSN and Steam for PC users.
Thanks to Racenet, Codemasters new free extension to all their racing titles that can be used now in its beta stages, all players and competitors stats and progress can be tracked. Enough destruction and racing has already been accomplished in the games demo that according to Racenet statistics players have driven around the world 100 times using enough oil to make 5 return trips to the moon.
Just a reminder for all Australian and New Zealand residents that the special Hoonigan edition of the game is available now for preorder, offering plenty of bonuses such as unique packaging and game cash as well as online XP multiplier and liveries via an online code.