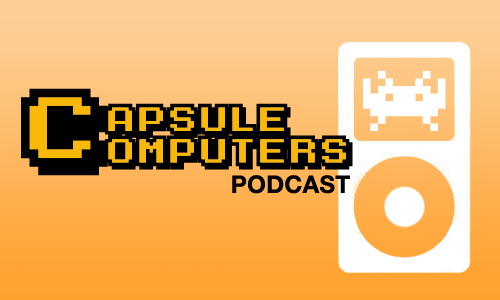 Welcome back to another installment of the Capsule Computers gaming podcast with our second stint with our newest host and format. We begin our journey on a humourous note, then we rage a little bit and then we laugh all the way home. Along our travels we discover some interesting pieces of news, we read some of our latest reviews and then we go and catch some Pokemon before taking on the Elite Four and conquering the Pokemon League.
Cast: Benjamin Webb, Philip Federico, Luke Halliday, Jahanzeb Khan
Music for this podcast is from Metal Gear Solid 4, Super Smash Bros. Brawl, Pokemon

Thanks for listening and let us know what you think!
• SUBSCRIBE: iTunes Podcast Channel | Podcast RSS Feed
• DOWNLOAD: iTunes | MP3 (right click/save as)
As with before, we will no longer be supporting M4A's due to technical reasons. We apologise.
Send all your video game or podcast questions, hints, suggestions and feedback to podcast@capsulecomputers.com
STORIES COVERED IN THIS PODCAST:
News –
Only PS3 Gamers Appreciate Art According To Journey Developer
Game Australia Gone Into Administration
Capcom Believes Street Fighter X Tekken Has Sold Poorly Due To Market Cannabalism
Xbox Succeeded Because Sony Was Stupid Says Former Xbox Chief
Free Vibrators Offered To Diablo III Players Partners
Alienware New Laptop Line Gaming Performance Report
Reviews –
Sonic The Hedgehog 4 Episode 2
Mass Effect 3 Razer Blackwidow Ultimate Keyboard
Mass Effect 3 Razer Vespula Mouse Pad
Mass Effect 3 Razer Imperator Mouse
Mass Effect 3 Razer Chimaera Headset
Thanks for listening. Copyright Capsule Computers Pty Ltd – All Rights Reserved. Metal Gear Solid 4 ~Theme of Love~ Copyright Konami, Metal Gear Solid 4 ~Theme of Love Brawl version~ Copyright Konami.