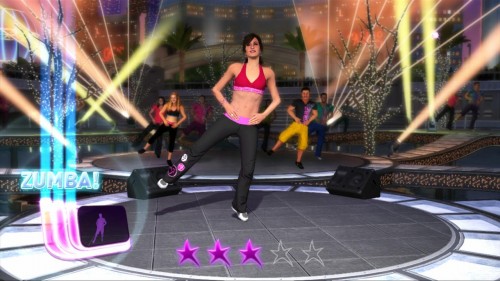 Popular fitness video game for the Microsoft Kinect device, Zumba Fitness Rush, is getting new downloadable content offering, and will soon be available for purchase on the Xbox Live Marketplace. This downloadable content will feature musical dance routines and songs from the Indian film industry, Bollywood.
Bollywood movies are famous for their extensive use of musical dance numbers in similar vein to Disney movies. This upcoming DLC pack will introduce three new Bollywood themed songs. On top of this, there is some new Zumba themed clothing items for Xbox Live Avatars.
You can check out the trailer for the upcoming Bollywood DLC below.